J'ai peint ce cercueil en lisant des récits d'accidents qui ont eu lieu dans des parcs d'attraction.
Il est conçu pour traverser le Styx en toute sécurité, comme un bouclier graphique insubmersible, comme les barques de l'attraction "Le Grand Splatch" traversent le parc Astérix.

Il a été exposé en 2018 dans la vitrine d'un magasin de jeux à Dunkerque, sur le circuit artistique F Tour organisé par l'association Fructôse, avant d'être peint à nouveau.

I've painted this coffin after reading stories of accidents that took place in amusement parks.
It's conceived to cross the Styx safely, like an unsinkable graphic shield, like a boat on a water slide.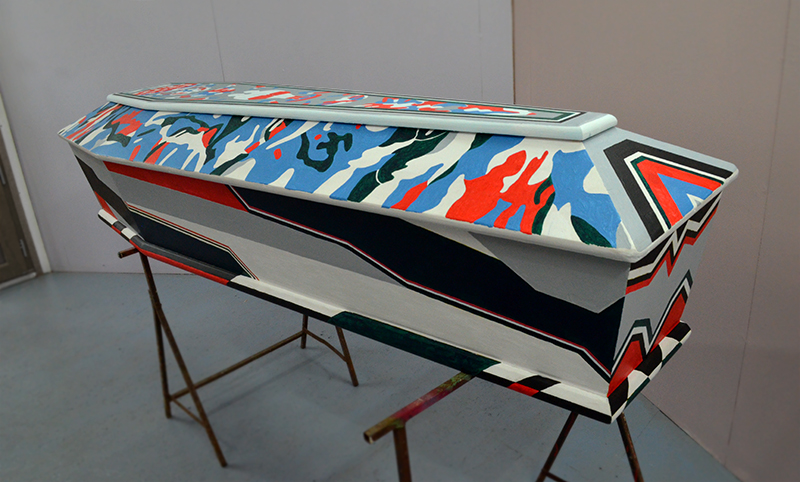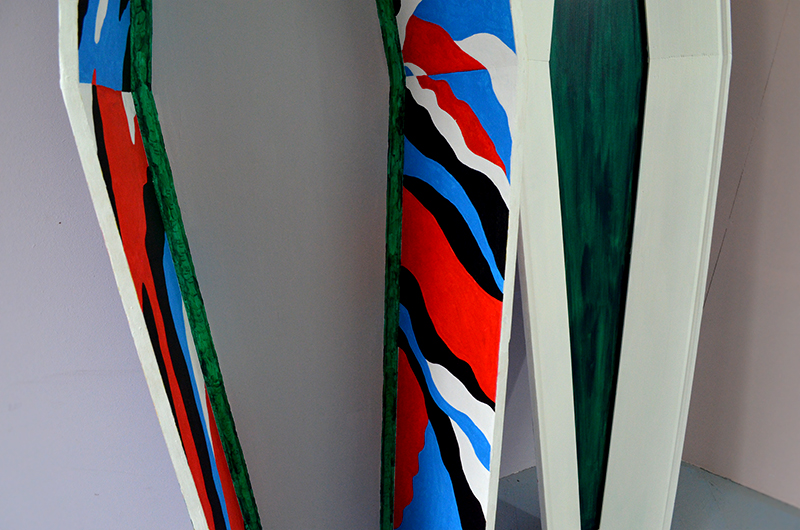 Croquis d'origine / Initial sketches :