"Lasse Russe livre ici sa première bande dessinée parlante, une plongée dans l'esprit sinueux d'un petit homme qui aime les restaurants d'autoroute,
les fusils d'assaut et le chant des oiseaux."

En vente sur le site de l'éditeur Pain Perdu : ici.

76 pages, format 18x13 cm, couverture sérigraphiée et intérieur imprimé au riso.

Lasse Russe's first talking comic book, a dive into the twisted mind of a little man who likes motorway restaurants, assault rifles and bird songs.





Diaporama (les 8 premières pages)
Slide show (8 first pages) :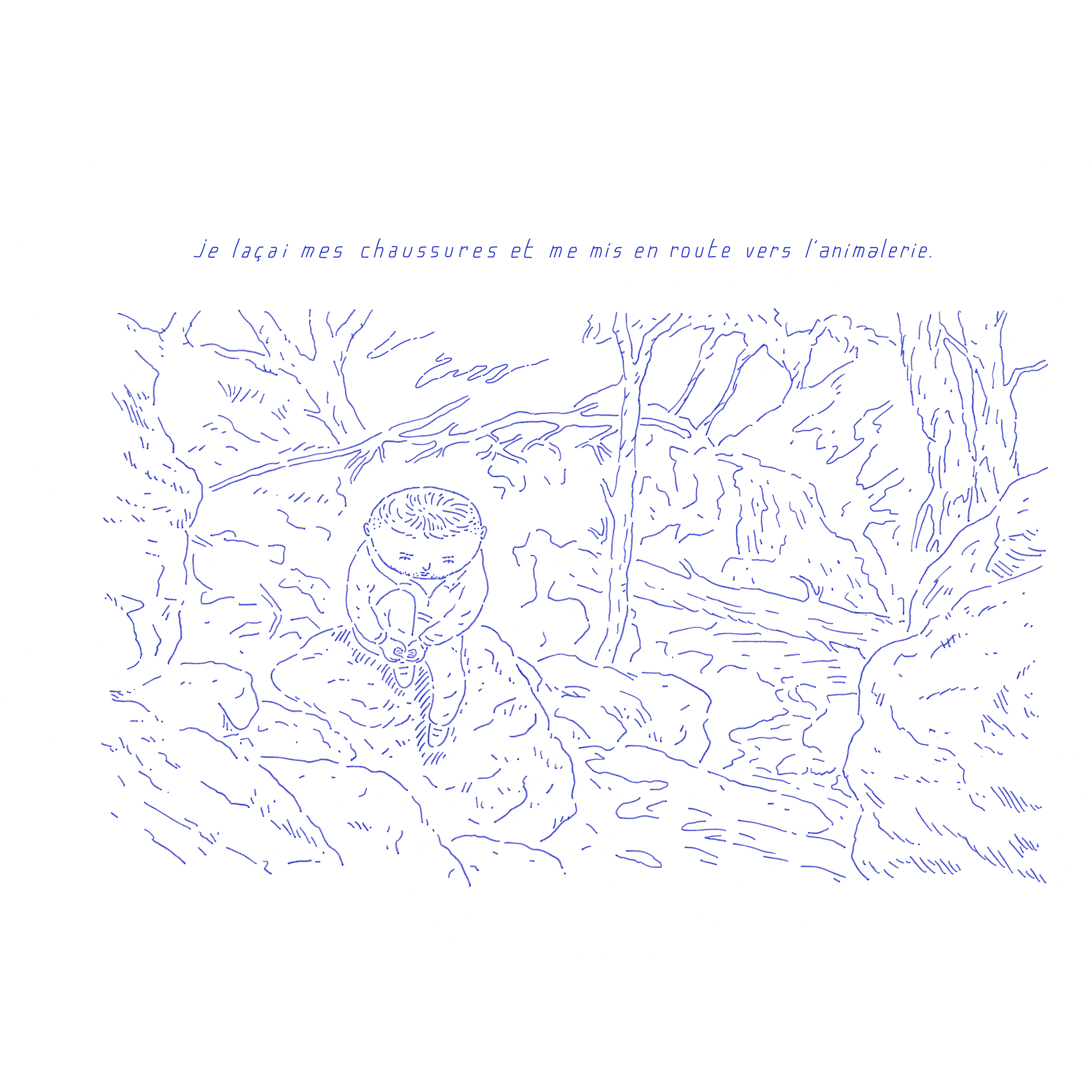 Ces deux cartes sont livrées avec chaque commande.
These two cards are delivered with each order.