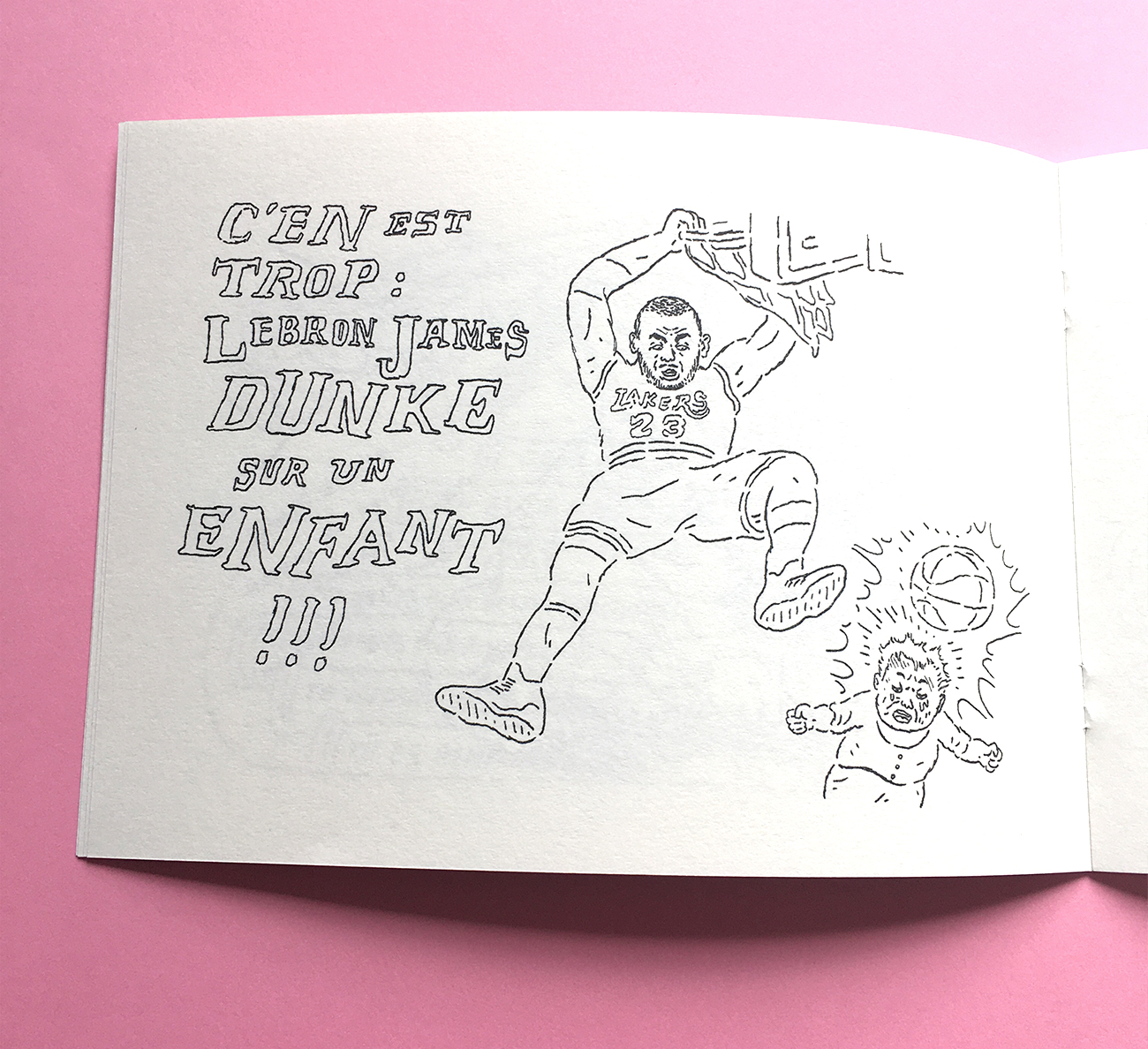 "Une pluie de mots doux, de cuisine et de violence. Des révélations plus fracassantes que Yahoo news, et 100% véridiques."
16 pages, format 18,5x13,5 cm. Édité par Pain Perdu.

A compilation of my latest drawings. 16 pages, A5 format.
"A cascade of sweet words, cooking and violence. Revelations more astonishing than the ones from Yahoo news, and 100% truthful".